WELCOME
WE ARE SEEKING JUSTICE FOR THE INNOCENT AND WRONGLY CONVICTED WHO FELL PREY TO THE MALICIOUS PROSECUTION OF AMY MCGOWAN.
We hope that you would take the time to read through this website in it's entirety.
This website has been established by concerned citizens of Jackson County Missouri who are demanding the Mo. Supreme Court to discipline the former Jackson County Missouri Prosecutor Amy McGowan for her acts of prosecutorial misconduct which has led to multiple wrongful convictions of innocent Jackson County Missourians.
WE ARE A GROUP OF CONCERNED JACKSON COUNTY MISSOURIANS WHO WANT AMY MCGOWAN DISCIPLINED BY THE MO. STATE SUPREME COURTS FOR. COMITTING HORRENDOUS ACTS PROSECUTORIAL MISCONDUCT.
AMY MCGOWAN HAS A WELL ESTABLISHED HISTORY OF COMMITTING ACTS OF PROSECUTORIAL MISCONDUCT.
HER CORRUPT ACTS IN THE CASE OF RICKY KIDD CAUSED HIM TO SPEND TWEENTY THREE YEARS IN PRISON FOR. TWO MUDERS HE DID NOT COMMIT.
DUE TO AMY MCGOWAN'S ACTS OF PROSECUTORIAL MISCONDUCT IN THE CASE OF RICKY KIDD A CIRCUIT COURT JUDGE OVERTURNED RICKY KIDDS CASE IMMEDIATELY RELEASING MR. KIDD FROM INCARCERATION.
WHAT DID AMY MCGOWAN DO IN RICKY KIDDS CASE?
AS A PROSECUTOR SHE WITHELD VITAL EVIDENCE AND FAILED IN HER DUTY TO DISCLOSE EXCULPATORY EVIDENCE.
HER DECEITFUL ACTS OF PROSECUTOROAL. MISCONDUCT LEFT MR. KIDD IN PRISON AWAY FROM HIS FAMILY FOR 23 YEARS.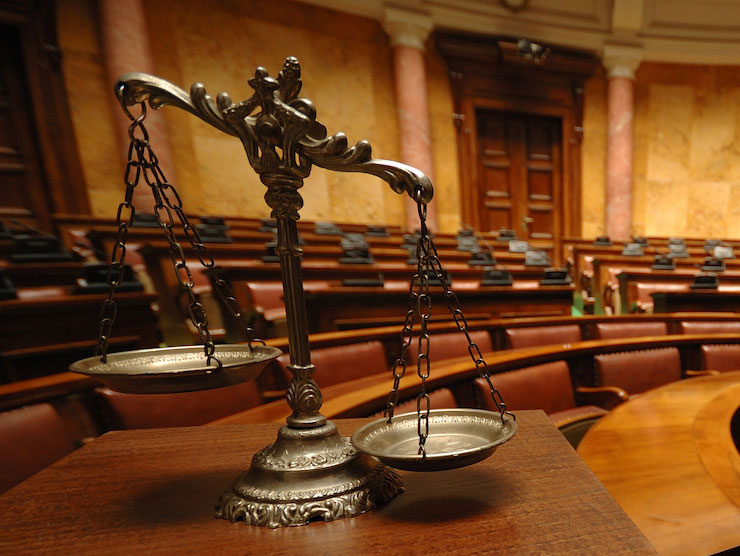 WHO CAN YOU COMPLAIN TO ABOUT AMY MCGOWANS UNETHICAL ACTIONS?
THE OFFICE OF CHIEF DISCIPLINARY COUNSEL MISSOURI IS AN AGENCY OF THE MISSOURI SUPREME COURT AND IS RESPONSIBLE FOR INVESTIGATING ALLEGATIONS OF MISCONDUCT BY LAWYERS, PROSECUTING THE CASES WHERE A LAWYERS MISCONDUCT CAUSES A THREAT TO THE PUBLIC OR TO THE INTEGRITY OF THE LEGAL PROFESSION, AND MAITAINING CURRENT RECORDS OF DISCIPLINARY INFORMATION FOR LAWYERS LICENSED TO PRACTICE LAW IN MISSOURI.
THEY ARE SUPPOSED TO HOLD ATTORNEYS ACCOUNTABLE WHEN THEY VIOLATE LEGAL AND ETHICAL OBLIGATIONS.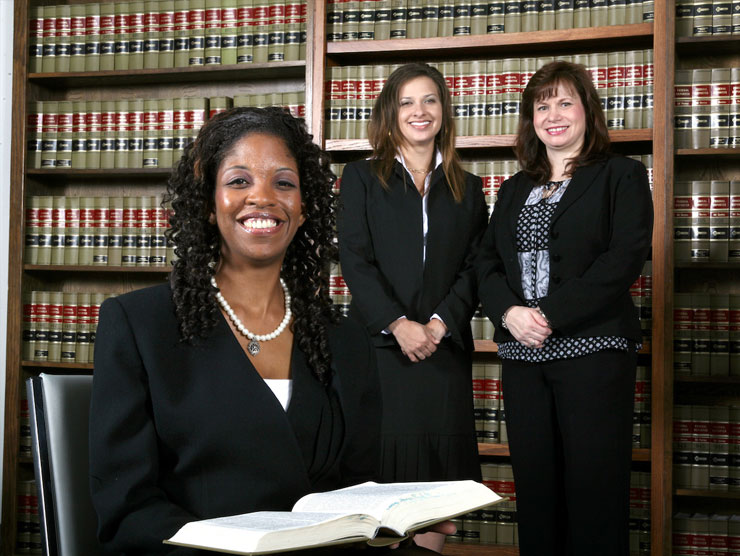 HAS AMY MCGOWAN COMMITTED ACTS OF PROSECUTORIAL MISCONDUCT IN OTHER CRIMINAL CASES?
THE ANSWER TO THAT WOULD BE YES!
KEITH CARNES IS CURRENTLY SERVING A LIFE WITHOUT THE POSSIBILITY OF PAROLE FOR A MURDER HE DID NOT COMMIT.
AMY MCGOWAN WAS THE FIRST JACKSON COUNTY MISSOURI PROSECUTOR ASSIGNED TO THE CRIMINAL CASE OF KEITH CARNES.
DURING HER TIME ON MR. CARNES CASE AMY MCGOWAN COMMITTED SEVERAL ACTS OF PROSECUTORIAL MISCONDUCT WHICH LED TO KEITH CARNES WRONGFUL CONVICTION.
MR. CARNES HAS NOW BEEN INCARCERATED FOR 16 YEARS.
WHAT DID AMY MCGOWAN DO IN KEITH CARNES CASE?
AS A PROSECUTOR SHE PRESSUERED, THREATENED AND COERCED WITNESSES TO FALSELY TESTIFY AGAINST MR. CARNES.
AMY MCGOWAN PROVIDED A WITNESS WITH DRUGS TO TESTIFY AGAINST KEITH CARNES.
AS A PROSECUTOR AMY MCGOWAN RELIED UPON WITNESSES SHE KNEW WERE NOT CREDIBLE AND HAD GIVEN CONFLICTING EYE WITNESS ACCOUNTS.
AMY MCGOWAN WITH HER APPROVED SIGNATURE ALLOWED KCPD HOMICIDE DETECTIVE AVERY WILLIAMSON TO SUBMIT A PERJURED PROBABLE CAUSE STATEMENT TO THE COURTS.
FOR MORE INFORMATION ON KEITH CARNES CASE PLEASE VISIT HIS WEBSITE
WWW.JUSTICEFORKEITHCARNES.COM
WHAT CAN YOU DO TO HELP?
WE NEED FOR YOU TO FILE A COMPLAINT WITH THE OFFICE OF CHIEF DISCIPLINARY COUNSEL MISSOURI.
THE PROFESSIONAL CONDUCT OF ATTORNEYS IS GOVERNED BY SUPREME COURT RULE 4. AMD THE DISCIPLINE PROCESS IS GOVERNED BY SUPREME COURT RULE 5.
THOUGH AMY MCGOWAN IS NOT CURRENTLY PRACTICING LAW AS AN ATTORNEY IN THE STATE OF MISSOURI SHE IS CURRENTLY LISTED AS AN INACTIVE ATTORNEY WHICH MEANS COMPLAINTS CAN STILL BE FILED AGAINST HER MISSOURI LAW LICENSE.
PLEASE GO TO
TO COMPLETE AND PRINT A COMPLAINT FORM.
IF YOU ARE UNABLE TO PRINT A COMPLAINT FORM PLEASE CONTACT US BY SUBMITTING A REQUEST THROUGH THE CONTACT FORM ON THIS WEBSITE.
WE WILL MAIL YOU A COMPLAINT FORM WITH A PREPAID ADDRESSED STAMPED ENVELOPE.
ONCE YOU COMPLETE THE COMPLAINT FORM YOU MAY MAIL IT DIRECTLY TO THE CHEIF DISCIPLINARY COUNSEL.
YOU WILL NEED THE FOLLOWING INFORMATION ON AMY MCGOWAN TO COMPLETE THE COMPLAINT FORM.
AMY MCGOWAN
MISSOURI BAR NUMBER 35267
DATE ADMITTED TO THE BAR: 12-16-1985
ADDRESS: 111 EAST 11TH STREET
LAWERENCE. KANSAS 6604-2009
PHONE NUMBER: 785-832-5318
FAX NUMBER- 785-832-8202
EMAIL: AMCGOWAN@DOUGLASCOUNTYKS.ORG
WE NEED YOU TO BE A VOICE FOR ALL THOSE WHO HAVE BEEN VICTIMIZED BY AMY MCGOWAN.
WE AS A COMMUNITY CAN ONLY CHANGE OUR COMMUNITY BY BEING PROACTIVE.
LET'S START HERE !
LET'S START NOW!
LET'S GET AMY MCGOWAN DISBARRED!